---
Do you have some business news to share?  Business anniversaries, accomplishments, awards, publications, etc.?  Send to judie@ncbia.com for consideration in our next eNews update.  We want to hear from you!
Upcoming ActionCOACH Event this Friday!
6 Steps to Massive Results: Your Business Fast Track
Link to register: https://businessfasttrack2021.eventbrite.com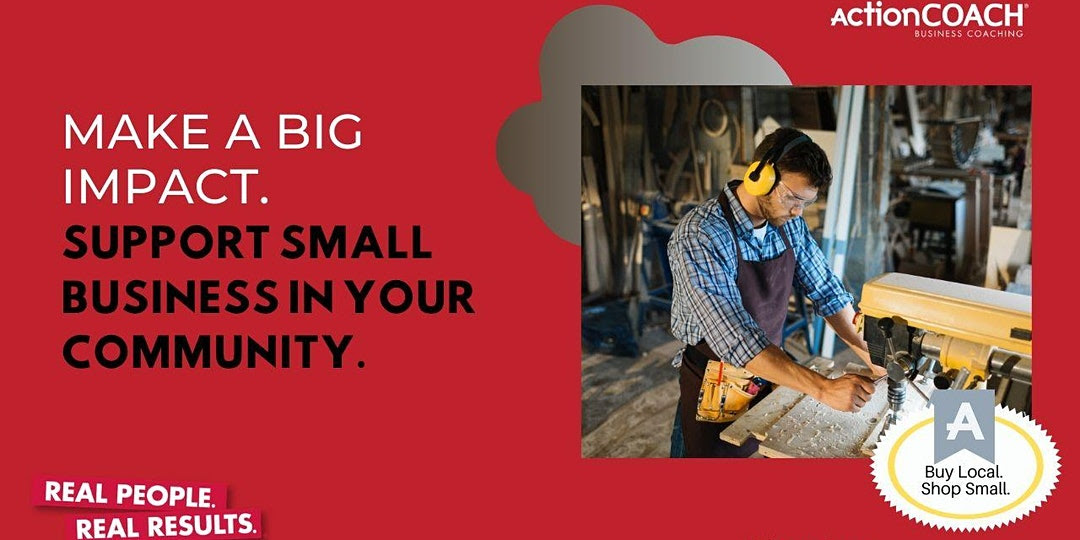 ---
CLICK HERE to visit the COVID-19 Resources page
#TeamNCBIA
#InThisTogether
---
SAVE THE DATE!
TONIGHT!!!!!
December 15 – 5:30 
Ugly Sweater Christmas
ZOOM Meeting!
See details below
December 16
Gingerbread House Building Contest
Call for Sponsors!!
See flyer below
December 18 – 9:00 AM
Home Show Committee
via Zoom
December 21 & 22
9:00 – 4:00 (both days)
10-Hour OSHA Certification
Location Updated!
Main Street Amherst,
255 Park Ave, Amherst
February 27, 2021 
2021 Home & Remodeling Show
Emerald Event Center
Avon
Stay Tuned for Event Updates!!!
May 8, 2021 
– 
Date change
"Oh, What a Night!"
Installation, Hall of Fame & Circle of Excellence
Ahern's Banquet Center
Avon Lake
*All meetings held at the NCBIA office unless shown. Check the website at www.ncbia.com for up-to-date changes, additions, and corrections to these events!
---
Oh Me! Oh My! It's Ugly Christmas Sweater Time!
That's right, it's time for the 3rd Annual Ugly Sweater Christmas Party!!
We have decided it's best to move this party online this year. While we can't be together in person, we WILL still be celebrating! We all need a little Christmas cheer this year and we NEED YOU!! Cause it's not the same without you. So come be a part of our Zoom Ugly Sweater Christmas Party!
Games | Prizes | Holiday Cheer!
Prizes awarded for
1. Ugliest Sweater and
2. Most Creative
3. Most Festive Background
See below for the Zoom meeting info:
Topic: NCBIA Virtual Ugly Sweater Christmas Party!!
Time: Dec 15, 2020 05:30 PM Eastern Time (US and Canada)
Join Zoom Meeting
https://us02web.zoom.us/j/85364084225
Meeting ID: 853 6408 4225
CLICK HERE to download and print flyer
CLICK HERE to register via email
---
UPDATED EVENT LOCATION!
The NCBIA brings you another Ten-Hour OSHA Training
Send Your Workers and Come Yourself!
Registration is now OPEN
CLICK HERE to download and print flyer
CLICK HERE to register online
CLICK HERE to register via email
---
CALL FOR SPONSORS!!!
Want to support the next generation of builders? The NCBIA is hosting the first ever Gingerbread House Building Contest, similar to the LEGO contest we held in June that was very successful!
We are reaching out to all members of the NCBIA in hopes they will donate a $25 Amazon gift card that we can uses as prizes for the kids that win each category! If you or your company is willing to donate one, please let Sara know ASAP and Judie will bill you for it. You can email Sara directly at sara.majzun@security-ohio.com or call 440.396.6631. We will list all of the companies that donate to the gift cards on our Facebook page as well as the website event tab!
We greatly appreciate your help with this, and we cannot wait to see how creative our future builders can be!
#TeamNCBIA #InThisTogether
Please, if you know of any kids who would enjoy participating, please pass along the flyer or the Facebook post here: https://www.facebook.com/northcoastbia/photos/a.335027456533598/3578202305549414/
CLICK HERE to download or print flyer
---
LAST CALL for ads in the 2021 Member Directory & Consumer Guide!
Do not miss this marketing opportunity!
The NCBIA Membership Directory and Consumer Guide is
mailed out to consumers as well as fellow members.
Mentioned every weekend in The Morning Journal and Chronicle Telegram
resulting in over 2,000 referrals to our members in 2019 and will surpass in 2020.
It is also online, mobile and on our website – www.ncbia.com.
Membership Directory & Consumer Guide Rate Card
      2-PAGE CENTER SPREAD………………………………………..$1,285
BACK COVER………………………………………………………………SOLD
INSIDE FRONT COVER…………………………………………………..SOLD
INSIDE BACK COVER……………………………………………………$815
FULL PAGE…………………………………………………………….…..$760
HALF PAGE……………………………………………………………..…$535
QUARTER PAGE………………………………………………………….$325
BUSINESS CARD…………………………………………………………$75
Please note:  Order deadline – December 31, 2020
Artwork/copy deadline – January 15, 2021
Any questions about ad layout or design please contact maria.sabala.ncbia@gmail.com
If you need assistance creating your ad, graphic design services
are available for $50/hr. through Maria Sabala, Genevieve Lyle Media Group.
Any questions about sales please contact Ted Moss, Genevieve Lyle Media Group ted@genevievelyle.com (440) 728-0639.   Ted can help you regarding our NCBIA Membership Directory & Consumer Guide or packaging any of our many Marketing Opportunities.
CLICK HERE to download and print order form
---
2021 Home & Remodeling Show!
CLICK HERE to download and print Exhibitor Contract and Registration flyer
CLICK HERE to download and print Sponsor Contract and Registrations flyer
---
NAHB Member Advantage gives members an easy way to reduce expenses, maximize profits and increase efficiency. Through agreements with leading national companies, NAHB offers exclusive discounts on a variety of products and services that can benefit your business, employees and family. In the past year, members have saved over $17M through Member Advantage. For the most up-to-date information about which companies are offering discounts as well as detailed information on how to access the savings, please visit www.nahb.org/savings.